International Netball Federation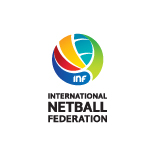 International Netball Federation (INF)
The International Netball Federation (INF) is the internationally recognized governing body of netball. It's responsible for the world rankings, maintaining the international rules, and organising tournaments like the World Cup, World Youth Championships and the Fast5 World Series. The INF is based in Manchester, England.
Over 70 countries are affiliated with the INF. They're grouped into five regions (Africa, Asia, Americas, Europe and Oceania) and each has its own Regional Federation. If you'd like to learn more about world netball, you can contact the INF by email are inf@netball.org. Or visit their website (netball.org) for all the latest news.